House of XXX: Summers Home #1
THE DAWN OF X IS FINALLY HERE! KINDA. Sorta.
Okay, so these posts will get confusing for a while because Dawn of X comics came out in winter 2019, and these rewards are all dated before then. That's just because I ran behind on publishing comics for my Patreon, and I'm backdating issues.
With that out of the way, THE DAWN OF X IS FINALLY HERE, and oh my god, it's everything I wanted it to be and more. Like Hickman did more than make Mutants the status quo, he made the X-Men sexy again!
I literally have so much X-related fanfic ideas that I'm bursting at my seams, which is why we're starting a whole new series dedicated to fanporn parodying all this mutant smuttiness, House of XXX!
And for the first issue, we're looking into the SUMMERS HOME! Cyclops, Jean Grey, and Wolverine's shared home on the moon where they have a fucking three-way relationship!
That's not even something I made up, that's just canon. Like fuck guys, these comics are practically gonna write themselves.
Everyone in the Summers Home has been adapting to the new three-way relationship between Jean, Scott, and Logan that's been impacting everyone under their lunar roof… Everyone except Hope Summers, who is about to get intimately familiar with it.
Written by Lety Does Stuff and Tracy Scops
Penciled, inked, and colored by Thomas Cocksmith
Additionally colored by D R Silva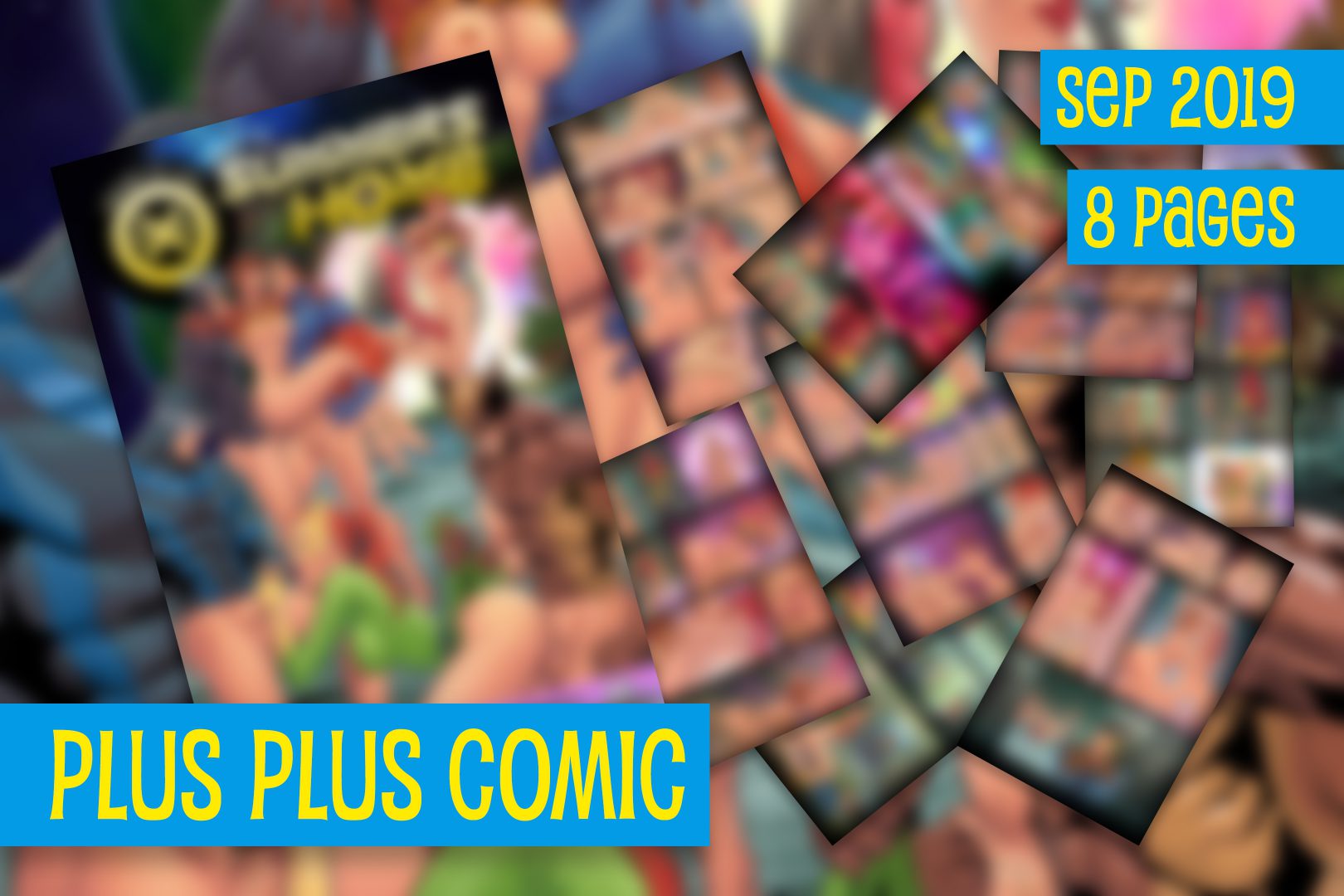 This comic was originally available to all Doers of Stuff, Plus Plus and up of September 2019. It (and all previous Plus Plus Comics) are currently available through Tracyverse Comics.