Captain Marvel: Accused #1
So– Captain Marvel. I'll be honest. I didn't hate it. Like I didn't love the movie, but it wasn't as bad as everyone said– something something SJW garbage. Like I disagree with that, it's not like, Supergirl or anything else on the CW, which I'd consider much worse.
Overall, it was alright. Carol's character arc was okay– not the happiest with her no-nonsense attitude, but she had her cute moments.
The parts I was annoyed with the most had nothing to do with Captain Marvel actually, but everyone around her. Specifically, RONAN THE ACCUSER.
I hate how they handled Ronan in this movie. They pitched it as where he was just a couple years before Guardians of the Galaxy, and I was imagining seeing him as like, this noble hero of Hala and how his patriotism slowly turned to fascism and fanaticism over time.
Instead, we got… nothing. Just. Nothing honestly, dude's barely there at all. What a waste of Lee Pace.
I just had to make that right, and that's where Captain Marvel: Accused, comes in. It takes place sometime after the events of the movie, and it's just my best attempt at explaining how Ronan became the way he is in Guardians, leading a splinter cell of Kree terrorists, and how he got those trademark black circles on his eyes that were just randomly missing from Captain Marvel for some reason.
Just a heads up now that I like Ronan when he's at his worse, his most deluded, high-and-mighty self. So to make that come across, I kinda like, just doubled down on his love for Hala and the Kree as much as possible, and that made this comic honestly one of the most gloriously disturbing comics we've ever done.
It's just. So fucking beautiful.
AND UNTIL MARVEL PRODUCES SOMETHING SAYING OTHERWISE, THIS IS MY HEADCANON AND AS FAR AS I'M CONCERNED, THIS ALL HAPPENED.
Ronan needs justice, Man.
Captain Marvel may have brought an end to the Kree-Skrull war, but there is still unfinished business between Vers and the Kree. Now Korath will do all he can to make her pay for her betrayal of the Starforce.
Written by Tracy Scops and Lety Does Stuff
Penciled and inked by Jack Fross
Colored by Thunk Studio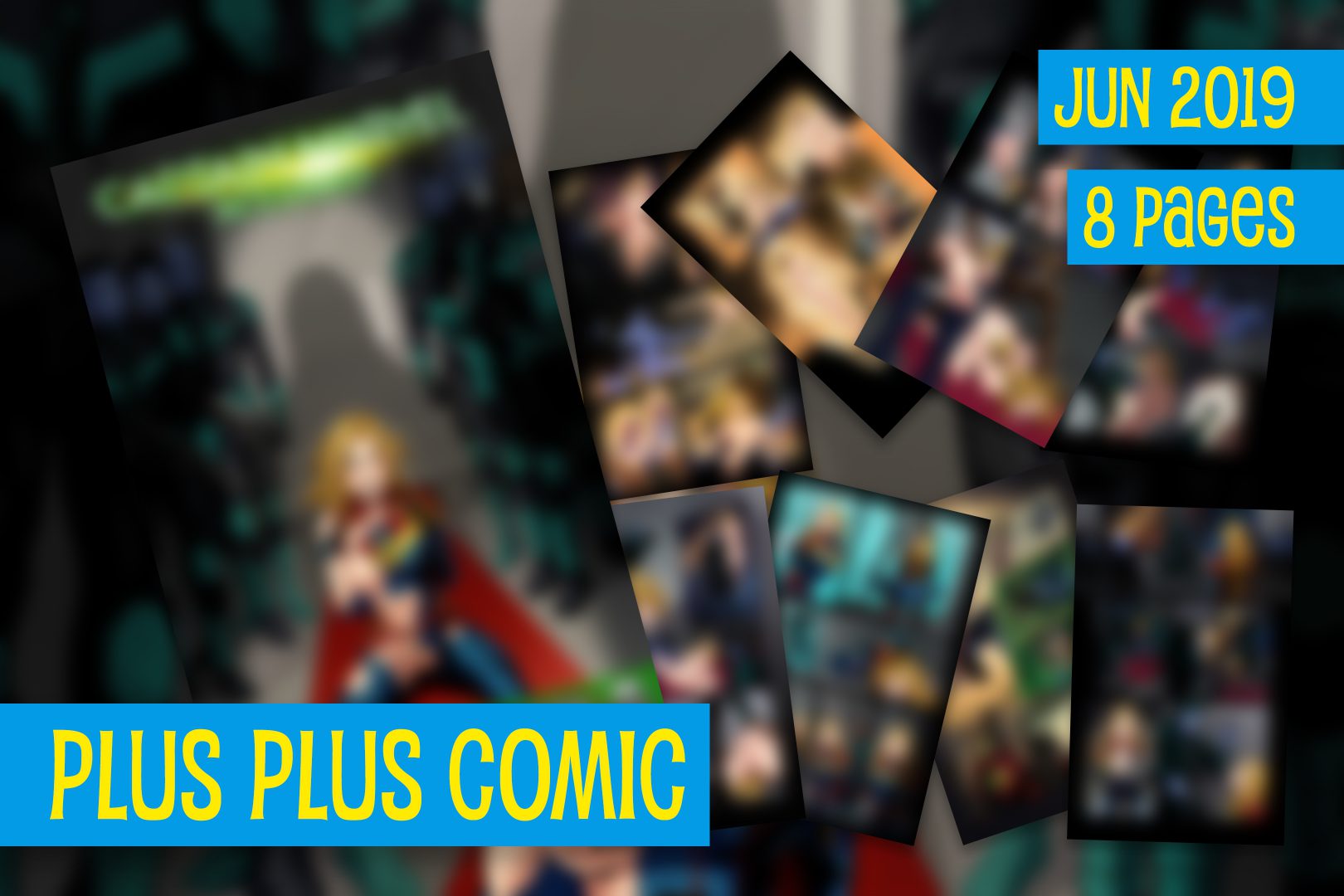 This comic was originally available to all Doers of Stuff, Plus Plus and up of June 2019. It (and all previous Plus Plus Comics) are currently available through Tracyverse Comics.